posted on 22 Aug 2015 06:42 by jonnafulmer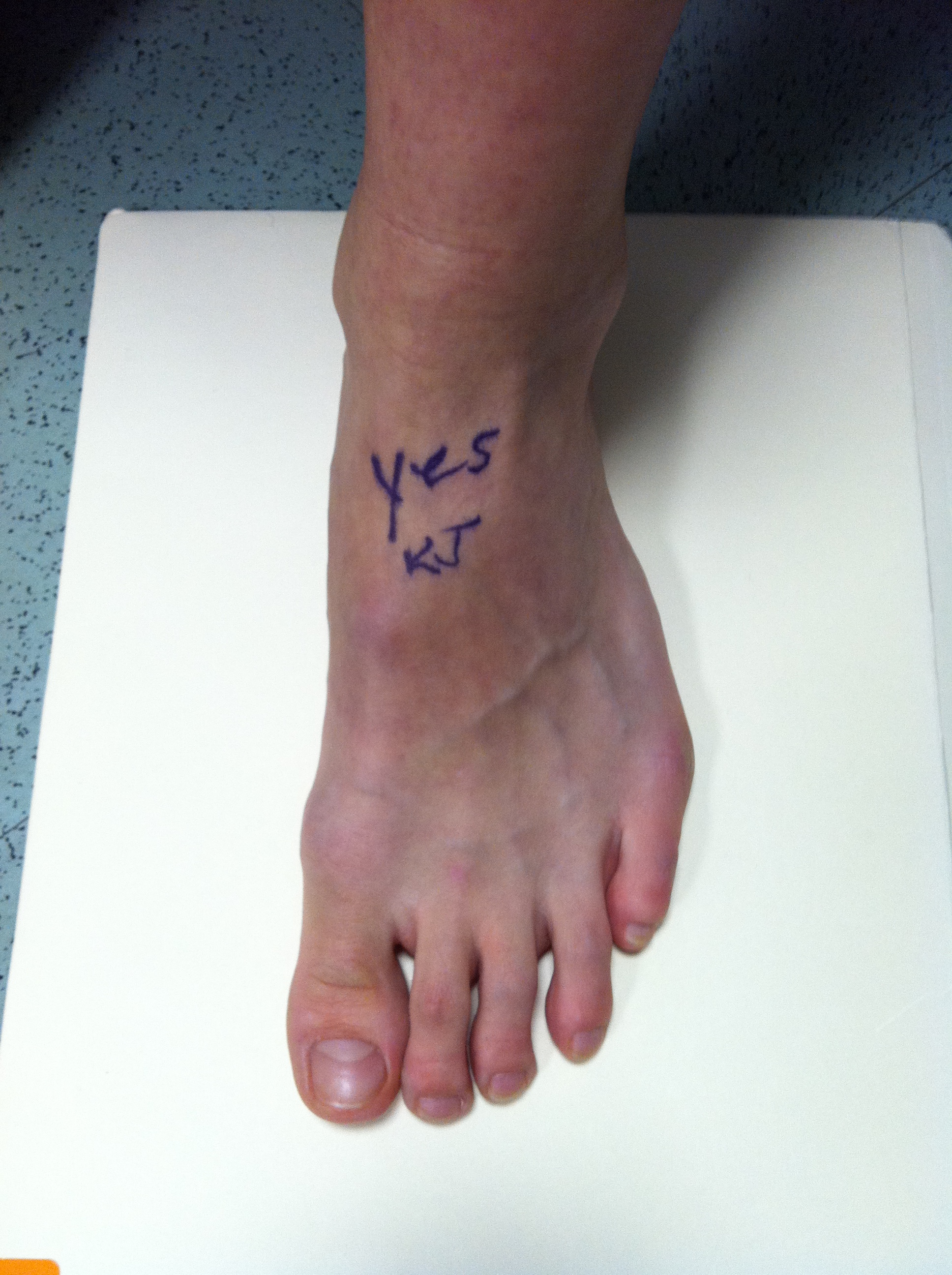 Overview
Hammer toes are classified based on the mobility of the toe joints. There are two types. Flexible and rigid. In a flexible
hammertoe
, the joint has the ability to move. This type of hammer toe can be straightened manually. A rigid hammer toe does not have that same ability to move. Movement is very limited and can be extremely painful. This sometimes causes foot movement to become restricted leading to extra stress at the ball-of-the-foot, and possibly causing pain and the development of corns and calluses.
Causes
While there are a number of causes, there aren't many specific risk factors for hammertoes, women tend to get these problems more than men, but they occur without rhyme or reason. Diabetics, however, are more likely to get a hammertoe if they have underlying nerve damage in the toes and feet.
Symptoms
The most obvious symptoms of this injury will be the the middle toe joint is permanently bent at an angle. In the beginning movement may still be possible but as time passes and the injury worsens the toe will be locked in place and possible require hammer toe correction surgery to fix. Another key indicator of hammer toe is that a lump or corn will form on top of the toe. The toe joint will be painful and walking can cause severe discomfort. Occasionally a callus may form on the sole of the injured foot. If you see any of these symptoms together or have been enduring pain for some time, seeing a podiatrist should be your next step.
Diagnosis
Your healthcare provider will examine your foot, checking for redness, swelling, corns, and calluses. Your provider will also measure the flexibility of your toes and test how much feeling you have in your toes. You may have blood tests to check for arthritis, diabetes, and infection.
Non Surgical Treatment
If the affected toe is still flexible, you may be able to treat it by taping or splinting the toe to hold it straight. Your family doctor can show you how to do this. You may also try corrective footwear, corn pads and other devices to reduce pain. You may need to do certain exercises to keep your toe joints flexible. For example, you may need to move and stretch your toe gently with your hands. You can also exercise by picking things up with your toes. Small or soft objects, such as marbles or towels, work best. If your hammer toe becomes painful, you may need to apply an ice pack several times a day. This can help relieve the soreness and swelling. Nonsteroidal anti-inflammatory medicines (also called NSAIDs), such as ibuprofen (two brand names: Advil, Motrin) or naproxen (one brand name: Aleve), may be helpful. If your pain and swelling are severe, your doctor may need to give you a steroid injection in the toe joint.
Surgical Treatment
Hammer toe can be corrected by surgery if conservative measures fail. Usually, surgery is done on an outpatient basis with a local anesthetic. The actual procedure will depend on the type and extent of the deformity. After the surgery, there may be some stiffness, swelling and redness and the toe may be slightly longer or shorter than before. You will be able to walk, but should not plan
Hammer toes
any long hikes while the toe heals, and should keep your foot elevated as much as possible.